On this page you can find all information required to make the #UniteTheUniforms for the @999Cenotaph campaign a success in your nursery or primary school.
Communications:
Posters, leaflets and graphics:
Donating to the 999 Cenotaph:
Donating to the 999 Cenotaph online (Jpeg)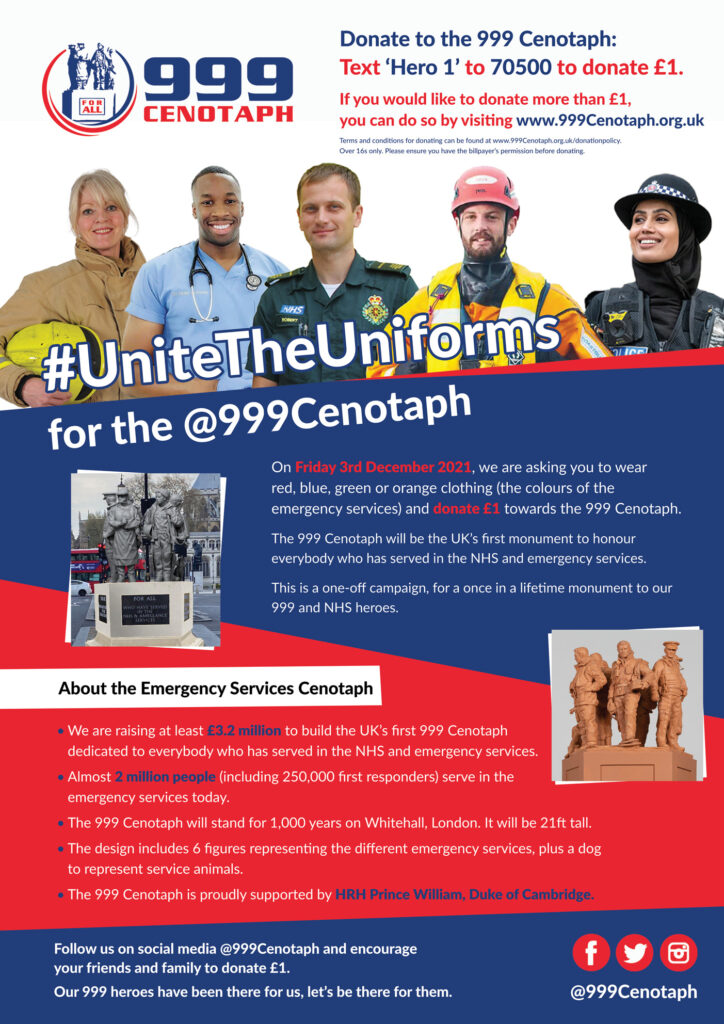 Please note:
Don't forget to check out the 
FAQs page
 and the 
donations policy
. If your question is not listed, please email us at education@999cenotaph.org.uk – there are almost 40,000 schools across the UK – we will try our best to reply to your enquiry, but please, bear with us. Thank you.