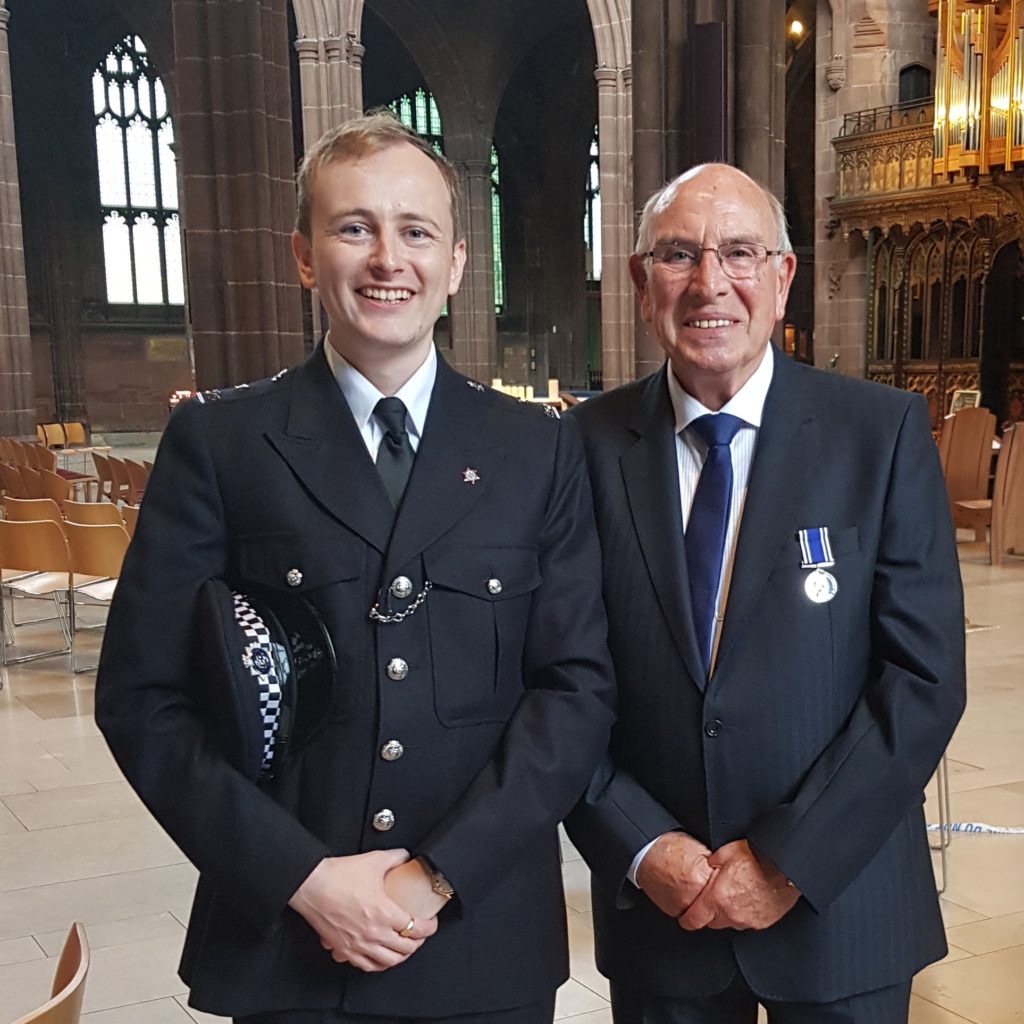 The 999 Cenotaph story began in 2001 when my grandfather, John Scholes was a Police Sergeant in Greater Manchester Police and months away from retirement. One of his officers, PC Alison Armitage, had tragically been killed in the line of duty.
The officers at my grandfather's station planted a tree in Alison's memory. My grandfather showed me the tree, and we reflected on the terrible circumstances which led to Alison's death at the age of just 29. My grandfather turned to me and said, "in this country we don't look after our emergency services as much as we should." Those words have always stuck with me and I would often reflect on why that was.
In late 2016 I began looking into ways the UK honoured emergency services personnel and those killed as a result of their public service. I was astonished to discover that unlike other countries, the UK had no '999 Cenotaph' to honour the NHS and all emergency services equally. I became determined to create a 999 Cenotaph and set about creating the charity, which now has the support of HRH The Duke of Cambridge, the Prime Minister and First Ministers of Northern Ireland, Scotland and Wales.
A simple conversation between a grandfather and a grandson led to the creation of the UK's '999 Cenotaph'. It's good to talk.
Written by Thomas Scholes-Fogg, Founder of the 999 Cenotaph